The swimming pool has its own place in the history books. As three great empires collide; Egypt, Greece and Rome, pools or baths had been .
Egypt
Historians believe that Egyptians started using swimming pools way back in 25000 B.C. For them, water symbolizes life; it is where all creations came from. And because of the desert's climate, Egypt depended on water and it would be a great luxury to have a pool.
Many Egyptian painting depicts the dead drinking from a pool in the after life.
[Photo courtesy of http://www.lessing-photo.com/]
[Source: http://www.egyptartsite.com/symlst.html]


Greece
Greeks are known for their competitiveness and athleticism. For them, the swimming pool was their proving ground where they have to « outswim » their competitors.
[Picture courtesy of http://swimsallyswim.blogspot.com/]
Rome
Romans tried many times to be the most dominant empire in the world. They have conquered Egypt and Greek as well and assimilated the two Empires' cultures. They have also using swimming pools to train their swimmers.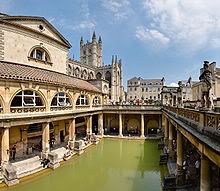 One of the first patrons of arts Gaius Maecenas of Rome in the first century B.C . was the first to built a heated swimming pool.
[Source: http://www.wikipedia.com/]